Recreation
Neilburg has quite an active community.
There are many sports, groups and clubs
to get involved with in and around the Village.
Please check out the Facebook Group
Neilburg/Marsden Bulletin Board
to see what may be going on in the area!
Local Saskatchewan Baseball Hall of Fame Inductee:
Neil Urlacher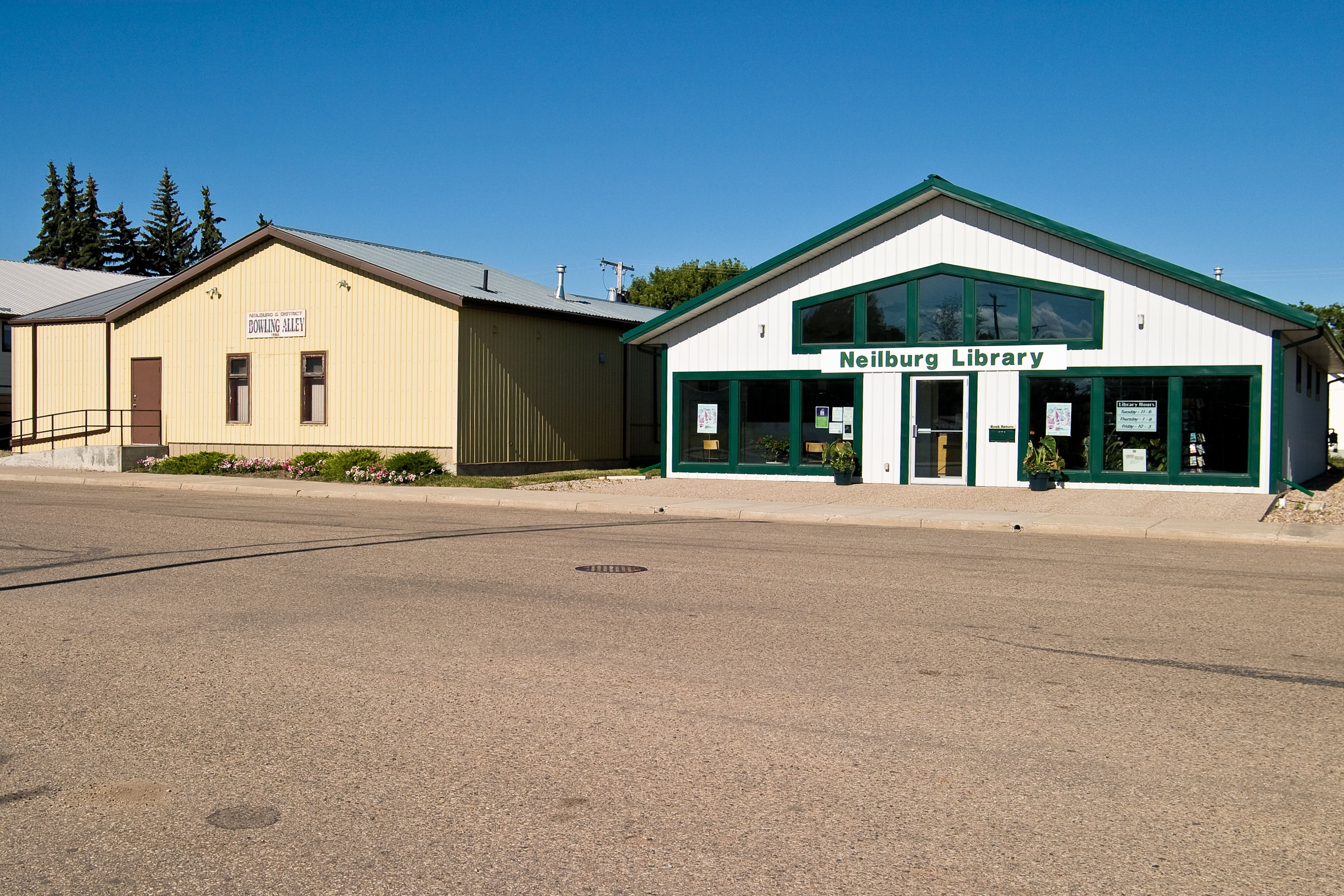 Neilburg Arena and Curling Rink
In the winter many people engage in Hockey from our village. Our hockey arena is equipped with artificial ice
and many teams play from November to March each year. Go Monarchs!
Figure skating and power skating is offered during winter months to children wanting to keep
active during those cold winter months if hockey isn't their game.
For Arena information please call Rob 306-823-7183 or Robin 639-822-7779
Wym's Gym
To keep our adults active the work out gym located in the basement of our community hall
offers 24/7 access and fitness classes run regularly throughout the year.
Please contact Cathy 306-823-4748.
Neilburg Bowling Alley
Our Bowling Alley located on Centre Street has an active club running through the winter entertaining high scores and good times.
If you would like information on the club or booking please call Darlene at 306-823-4337.
Parks, Ball Diamonds and Soccer Field
The Village Green Park is a nice space to take a break or play with your children on the playground
with access from Centre Street, 1st Avenue East or 3rd Avenue East.
For a peaceful spot, try the Legion Memorial park on 1st Avenue West.
Don't forget the playground at the school is also available to enjoy with one ball diamond ready for your pitch!
Located on the East side of the village are two ball diamonds with a small playground to check out as well.
On the West side of Neilburg are the soccer fields to enjoy a large space to run and score goals.
Local Clubs
Even thought sports are a big part of many people's lives, that's not all.
Below is a list of groups and clubs to check out or join to get involved in our community or just to meet new people.
| | |
| --- | --- |
| Manitou Quilters | Minor Hockey |
| Manitou Multiple 4-H | Neilburg Minor Ball |
| Seniors | Manitou Youth Soccer Association |
| Neilburg Legion | Neilburg Figure Skating |
| Neilburg Rec Board | Neilburg School Community Council |
| Neilburg Community Hall Board | Neilburg Volunteer Fire Department |
| Neilburg Library Board | |
...and more, call the Municipal Office at 306-823-4321 and we will try to get you in contact
with the right person for you to join our community groups.